Have a look and take a listen - thought leadership and Invincea in action.
Videos
Hitting the 0-day Java 7 Exploit in Invincea's Protective Environment
Everyone has been talking about the Java 7 exploit that was recently made public. At Invincea, we provide you with protection against vulnerabilities – whether known, zero day or APT – driven at your users in the form of spear-phishing and drive-by downloads.
See what happens when encountering this exploit in the Invincea product…here we demonstrate the protections we place around Firefox but we do the same for IE, PDFs, the Office Suite, zip files and .exes.
Quick Video about our Innovative Approach
Steve Ward walks through how Invincea takes the most highly targeted applications and seamlessly contains them in a virtualized environment to prevent all types of malware from attacking your system and network.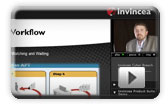 Virtual Demo of the Product in Action
Gabe Martinez discusses Invincea's breach prevention platform is comprised of an enterprise proven, desktop application for breach prevention and a server appliance for rich forensic intelligence capture and feed.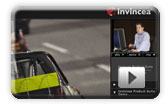 The Experts
Gary McGraw is a globally recognized authority on software security and the author of six bestselling books on this topic. The latest, "Exploiting Online Games", was released in 2007. His other titles include "Java Security", "Building Secure Software", "Exploiting Software and Software Security"; and he is Editor of the Addison-Wesley "Software Security" series. Read More »
Bob Gourley is the Editor of CTO Vision.com and is the Founder and Chief Technology Officer (CTO) of Crucial Point LLC, a technology research and advisory firm. His first career was as a Naval Intelligence Officer, which included operational tours afloat and ashore. He was the first J2 at DoD's JTF-CND. He is a former CTO of the Defense Intelligence Agency (DIA) and a former executive with Northrop Grumman. Read More »
Dr. Ghosh is a recognized Internet Security expert, author of three books on e-commerce security, author of more than 40 peer-reviewed research papers in security, and a former DARPA program manager who created and managed a broad portfolio of information security programs. He was awarded NSA's Frank Rowlett Trophy for Individual Contributions in 2005 and the Secretary of Defense Medal for Exceptional Public Service for his contributions while at DARPA. Read More »
Exploits in the Wild
Spear-Phishing
Kate Middleton Poisoned SEO Video
Amnesty International Malware Video
Integration in Action
ArcSight Demo
Splunk Demo